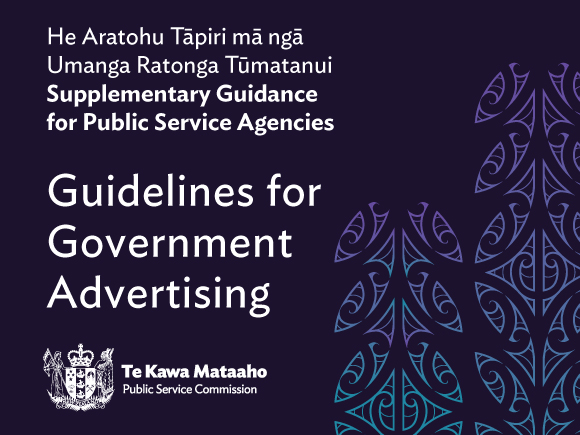 Te Kawa Mataaho Public Service Commission has published its Supplementary Guidance for Public Service Agencies on Interpreting and Applying the Guidelines for Government Advertising.
This guidance has been developed for use by public service agencies when planning how to communicate with the public using public funds. The focus of the guidance is to ensure public servants working in communications have a resource they can use when developing government advertising and publicity material. It includes some practical guidance with examples, and a checklist to work through to help decide on an appropriate approach for proposed advertising activity.
The guidance is part of the Commission's integrity and conduct package of resources which set out the minimum expectations for integrity and conduct in the Public Service.
Read the guidance on our website here.